Happy Friday everyone!
1. In addition to being an amazing actress, style icon, and the ability to pull off a pixie cut, I guess I have one more reason to be jealous of Michelle Williams. She has the perfect boyfriend.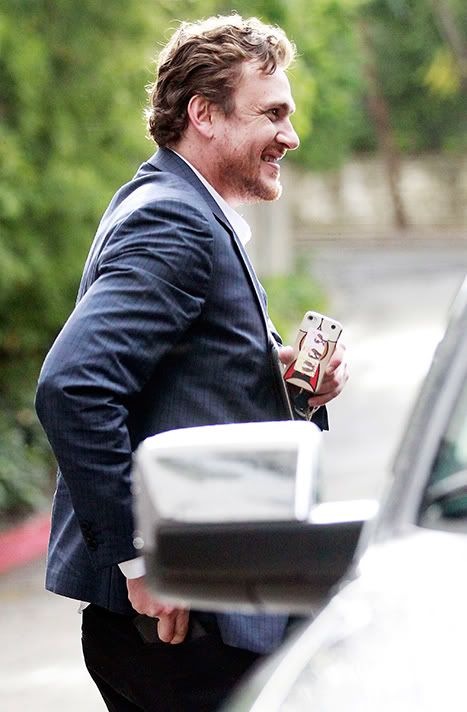 Perfect boyfriend with pictures of his girlfriend on his phone is perfect.
I want to hate her just a little bit, but funnily enough I don't. I'm actually really happy for them and my silly romantic heart wants them to make it and get married and have little babies. Michelle...feel free to pass some of that single mom meets perfect boyfriend juju my way!
2. Pottermore is officially a thing! I've waited for a long time to finally know which house I'd be sorted into. Suffice it to say the anxiety I felt when answering the questions was most definitely through the roof. When I saw this, I'm pretty sure I screamed right out loud.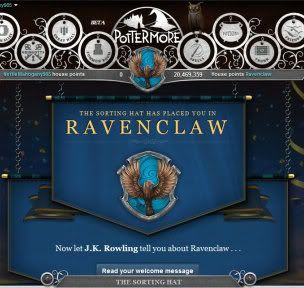 I really didn't think of myself as smart or clever enough to be a Ravenclaw! But I guess I am. Smart and witty! Yay! Self worth totally validated by JK Rowling and an interactive computer game!
3. If you
follow me
on Twitter, you'll know that I frequently complain about the noise level in my apartment complex. I live next door to a couple that frequently made the beast with two backs very loudly and um...enthusiastically when they first moved in. It's been about a year since then and now they inevitably have a baby as a result of the previously mentioned beast backing. Unfortunately that baby has colic, and apparently it's the kind that lasts forever. This past week I have slept maybe 4 hours every night.
Above me is a mother and her teenage daughter. They hate each other. How do I know you ask? They tell each other. Regularly.
Obviously I need to move. Badly. I have been saving up to move (possibly buy) for awhile and had finally reached my goal when the Foul Tempered Goddess of Bad Timing decided to make both Uncle Sam and my previously well behaved, much loved 2005 vehicle drain my bank account. Actually it was less of a drain, more of a hemorrhage. At this point we may not move until the princess graduates from high school.
4. In happier news, the
LA Times Festival of Books
is this weekend!!!!! Some people have Coachella or Stagecoach...I have the Festival of Books. I'm really excited about the lineup this year! So many authors I love are going to be there! I am going to nerd out so hard I can't even take it!
Did I mention that John Green and Judy Blume will be there as well? And that I have tickets for both of their panels? Does anyone think that John Green might remember me from our amazing 40 or so second encounter back in January? Do you think I might actually pass the freak out if I get to meet Judy Blume? OMG the anticipation is terrible...I hope it lasts!
5. I have no number 5. I got so excited talking about the FOB that now it is all I can think about. I have to go to work today and pretend to be a grownup when on the inside, I'm totally do this in anticipation of my weekend!