It all started with a pair of mismatched shoelaces.
At the beginning of the school year, I bought the princess I pair of black and fuchsia sneakers. They were the kind with two laces on each shoe, one fuchsia and one white. Well at that time the princess was still trying to master the complexity of the double knot and because she had two sets of laces, it was inevitable that they would end up dragging on the ground. After my attempts to have the dragging laces prompt her to really learn how to tie her shoes effectively failed miserably, I settled for removing the one set of laces on each shoe to make it slightly easier for her. Well by this time the fushia lace on her left shoe was thrashed and unthreadable as was the white lace on her right shoe...I'm sure you can see where this is going.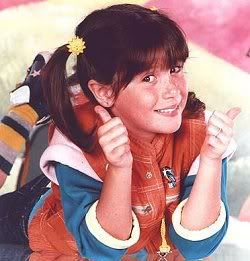 When her dad saw her shoelace situation, he immediately told her she looked just like Punky Brewster. This prompted her to pepper him with questions about Punky, the TV show, why she wore mismatched shoes etc. By the time her weekend with him was over, the princess' obsession was in full swing. Now months prior I happened to buy a DVD of the first 8 episodes of the show when I saw it in a discount bin, probably out of nostalgia as Punky Brewster was one of my favorite shows growing up. This put me at instant cool mom status with the princess and we proceeded to watch all 8 episodes and I tried to answer all of her questions...of which there were many.
"Mom, is Punky an orphan like Annie?" "Mom, why is one pant leg shorter than the other?" "Oh Mom, Margaux likes pink! Do you want to be her?" "Mom, Henry is so old! He said he's 60! Is he going to die?"
"Look Mom, Punky has a picture of Michael Jackson on the wall! Are you so excited?"* "Can we get a dog and name him Brandon?" "Can you paint my room like Punky's?"
I could go on, but I'm sure you get the point.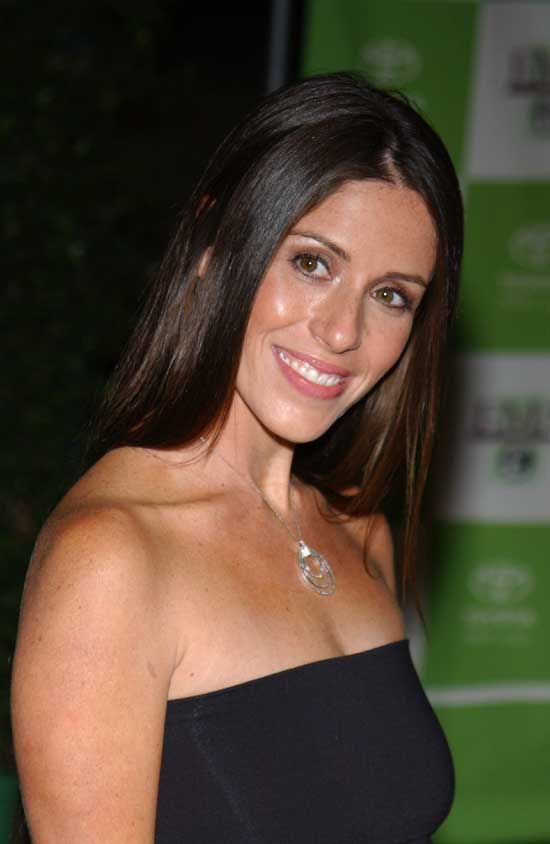 I thought the DVD fest would have purged her Punky love, but alas, this weekend she asked if we could watch all the episodes again, and we did. She has decided to be Punky for Halloween, and has dubbed a stuffed puppy from her collection "Brandon." She asked if we could go see Punky and meet her in person and when I explained that Punky is now Mom's age and has her own little girls, she refused to believe it. I had to pull up Soleil Moon Frye on Google Images so she could see I was indeed telling the truth. Her incredulity at her beloved Punky being older than her own mother was pretty hilarious. I think her exact words were, "Wow, what happened to her?"or something to that effect.
A huge bonus of the princess' new interest? I'll bet she'll never
get locked in a refrigerator.
*Much to my chagrin, the princess continues to remain ambivalent on all things Michael Jackson related.